Discover Convenience and Comfort with Stagecoach!
Experience a transformative voyage with Stagecoach, your trusted ally in transportation. With a remarkable legacy spanning more than 40 years, our unwavering dedication lies in providing students with reliable, secure, and luxurious travel experiences that encompass the entire spectrum from A to Z.
🚌 Efficient Routes: Our extensive network covers many cities, ensuring you can get where you need to be, hassle-free. Click here for your local bus.
🚌 Modern Fleet: Travel in style and comfort aboard our state-of-the-art buses equipped with amenities for an enjoyable ride.
🚌 Student-Friendly Fares: We understand the importance of budget-friendly travel for students. Enjoy special discounts and fare options tailored just for you. Click here for student discounts.
🚌 Safety First: Your well-being is our top priority. Our professionally trained drivers and rigorous safety protocols ensure a secure journey every time.
🚌 Eco-Friendly Commitment: We're dedicated to reducing our carbon footprint. Travel with us and be a part of our sustainability mission.
🚌 Digital Convenience: Stay connected with our user-friendly app, allowing you to track buses in real-time, plan routes, and purchase tickets with ease. Download the app here!
Trust Stagecoach to get you to your destination comfortably, reliably, and affordably. Experience the difference - ride with Stagecoach today!
Local Taxi Services
KIRKCALDY CABS,
19 High Street, Kirkcaldy, Fife KY1 1LQ
+44 01592 654321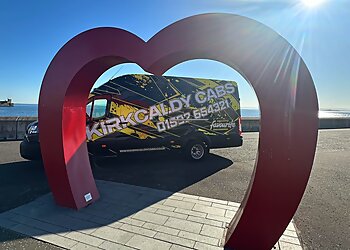 CORPORATE TAXIS DUNFERMLINE,
14 Abbot Street, Dunfermline, Fife KY12 7NW, UK
+44 0 1383 252525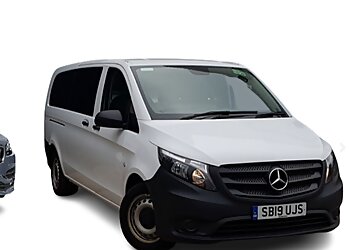 Train Websites
ScotRail Railway
+44. 0344 811 0141
Website Link
ScotRail is the national train operating company in Scotland, responsible for providing passenger rail services across the country, including the Fife region. They run regular train services connecting various towns and cities within Fife, as well as offering connections to other parts of Scotland.
City students opt for eco-friendly cycling.
Fife prides itself on fostering a cycling-friendly environment, characterized by well-defined lanes and pathways. Students can take advantage of a multitude of cycle hire and storage facilities conveniently located on campus and throughout the city. By embracing the freedom of two wheels, they can effortlessly navigate their way to lectures or embark on exhilarating explorations of Fife's enchanting streets, immersing themselves in invigorating fresh air and captivating scenic vistas.
Next Bike - Electric Bicycles can be found across Fife, Scotland.
Fife, Scotland, has a wide bus network for exploration.
The extensive popularity of buses among students in St. Andrews is evident, as they rely heavily on this mode of transportation for their daily commuting and travel requirements. Buses provide a convenient and efficient way for students to navigate both within the town and to nearby areas, ensuring easy accessibility and connectivity for their various activities and engagements.
Ready for an adventurous journey?
Edinburgh Airport, located 51 miles away, serves as the essential gateway for students and visitors connecting to the lively city of Fife and its surrounding regions. Offering both domestic and international flights, it provides convenient travel options for students whether they are heading home during breaks or embarking on exciting adventures. With seamless connections to various destinations, students studying at the University of St Andrews can explore the world beyond while pursuing their education.
Fife offers smooth transportation with excellent connectivity.
Fife boasts a highly efficient and interconnected transportation system, making it a breeze to navigate the region. Key transportation hubs, including Dunfermline Town Station, Kirkcaldy Station, and Glenrothes Station, serve as vital connectors, facilitating easy transfers between various routes and ensuring smooth and convenient travel across Fife.
FAQs
What train services go through Fife Scotland?
Fife, Scotland, is serviced by several train operators, including ScotRail, LNER, and CrossCountry. These train services provide connections to various destinations within Fife, as well as to major cities such as Edinburgh, Glasgow, Aberdeen, and beyond.
How can I explore FIfe and nearby areas using buses?
St Andrews students have access to an affordable and extensive bus network in Fife. Multiple bus routes cater to their transportation needs, making it convenient for attending lectures and exploring the city. Students can stay updated on schedules and routes through local bus operators or journey planning apps.
How does University of St andrews Uk promote sustainable trasportation?
The partnership between the University of St Andrews and Stagecoach has yielded impressive results. By offering 75% off bus travel during the cost-of-living crisis, students and staff have saved nearly £700,000 in fares. Additionally, this initiative has led to a remarkable reduction of 614 tonnes in carbon emissions within just 12 months. This pioneering project showcases the positive impact of sustainable transportation on the environment and the financial well-being of the university community.