Explore the Student Health hub at the University of St. Andrews, conveniently situated at St Andrews Community Hospital and Health Centre on Largo Road in St Andrews, Fife, KY16 8AR. Our objective is to deliver all-encompassing healthcare services that cater specifically to student life. With our experienced staff at the health hub, we are committed to providing confidential guidance and assistance whenever you need it. You can trust us to enhance your student experience by offering a diverse range of services tailored to meet your individual needs.
The University of St Andrews places a strong emphasis on the importance of sexual health and makes it a priority for its students.
Similar to other universities in the UK, we offer specialized sexual health services and resources. You can confidentially access these services at the Student Health Hub located on Largo Road. Our aim is to provide you with the necessary information, support, and care to prioritize your sexual well-being.
By taking proactive steps towards your sexual health, you can experience a sense of peace and security, knowing that we are committed to supporting you throughout your journey. For more general information please see Sexual Health Fife.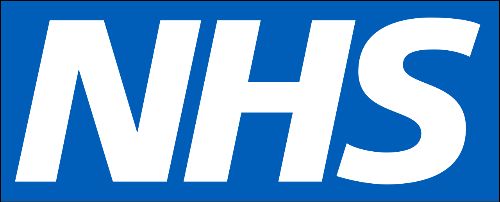 Click here for registration information with NHS
Optimal mental health is essential for attaining academic success.
The University offers a range of support for students' mental health and well-being, both on and off campus. Student Services' Wellbeing, Counselling, and Mental Health service have APPTS accreditation and provide various support options. To access appointments or seek advice, email theasc@st-andrews.ac.uk. Services are currently delivered remotely, and the ASC will help connect you with the right support.
Wellbeing is closely linked to fitness.
Discover the extensive offerings of the Saints Fitness programme, which encompass a diverse exercise class programme, personalized fitness consultations, one-on-one personal training sessions, gym inductions, and professional strength and conditioning support. Or join sports club for for adventure, competition, excitement, exercise, exhilaration, exploration, fitness, fun, physical activity, team spirit.
Good nutrition is crucial for a healthy lifestyle.
The University of St Andrews offers a diverse range of dining options to accommodate a wide variety of dietary needs. Whether you are focused on maintaining a nutritious meal plan, adhere to vegetarian or vegan diets, or have specific dietary requirements, our campus cafeterias, including Franki's Cafe (Main Library), Fairlie's Cafe (Medical and Biological Sciences Building), Updates Cafe (School of Physics building), and Old Union Coffee Shop (St Salvator's Chapel), are committed to promoting and supporting healthy eating habits.
How to register at Student Health Centre!
Click Here for registration information and the student health website.
The Student Health Hub
St Andrews Community Hospital and Health Centre
Largo Road
St Andrews
Fife
KY16 8AR
Tel: +44 (0)1334 (46)5777
Accessing dental care.
In St Andrews, you can find a mix of NHS and private dentists offering similar services. However, there might be waiting lists for some of them. For after-hours or weekend assistance, you can contact NHS 24 at 111. Here are some private dentists in St Andrews:
1. St Andrews Dental Care and Implant Clinic - 01334 473363
2. Gentle Dental Care - 01334 475433/475333
3. BUPA Dental Care St Andrews - 01334 473237
FAQs
Is there a medical centre on campus?
The University of St Andrews has an on-campus medical center, and students can access a range of healthcare facilities nearby, including NHS facilities, GPs, hospitals, and private clinics. The St Andrews Community Hospital is the closest hospital, primarily for minor injuries.
Are there any additional support services for students with disabilities?
The University of St Andrews has a dedicated Disability Team that provides various services and support for students with disabilities. This includes disability advisors, reasonable adjustments, exam and assessment support, accessible accommodation, alternative formats for course materials, assistive technology, mental health support, and accessible campus facilities. The university is committed to creating an inclusive and supportive environment for all students.
Is there a pharmacy on campus?
Yes, the University of St Andrews has a pharmacy on campus. It is called the "St Andrews Community Pharmacy" and is located within the University Health Centre on North Street. The pharmacy provides prescription services, over-the-counter medications, health advice, and other pharmaceutical services for students and staff.
What are the operating hours of the Student Health Hub ?
The University Health Centre operates Monday to Friday, 8:30 am to 6:00 pm, with some extended hours. For emergencies, dial 999.