We invite you to explore the Newcastle University Health and Wellbeing Centre Page! Located in King's Gate Building, the Student Wellbeing Support is a valuable hub for a wide range of healthcare services. It is designed to support you in fully embracing your student life. The dedicated staff at the Student Support Centers are committed to providing confidential advice and support, ensuring your well-being throughout your journey.
At Newcastle University, Newcastle University Student's Union offers a range of sexual health services, free resources, and online guides. Their aim is to raise awareness and visibility regarding sexual health topics and provide you with the necessary information and support to make informed decisions about your health.
By taking control of your sexual health, you can experience a sense of tranquility and assurance.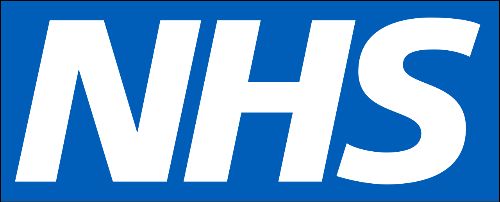 Click here for registration information with the NHS.
Mental well-being is crucial for academic achievement.
At Newcastle University (King's Gate Building Number 1), students have access to various mental health support services, including counseling, well-being support, workshops, and assistance for disabilities and mental health conditions. The university is committed to creating a supportive and inclusive environment for all students.
Take charge of your sexual well-being and enjoy a feeling of calm and confidence.
Physical fitness is essential for overall well-being.
Newcastle University offers inclusive sport and fitness opportunities for all individuals, regardless of their skill level or experience. With a variety of facilities available, including Intramural Sport, Fitness Classes and Gym, the university aims to support and promote fitness and health among its students.
Visit Newcastle Univeristy's sports and fitness page for detailed information.

A Healthy Lifestyle and Nutrition
Newcastle University provides a variety of dining options to suit different dietary preferences. Whether you prioritize nutritious meal plans or follow vegetarian or vegan diets, there are numerous campus cafeterias available, such as Atrium, Bites, Business School Cafe, The Grand, and more. These establishments prioritize promoting healthy and well-balanced eating habits.
How to enroll at the Student Wellbeing Centre?
Click here for the enquiries for student Wellbeing support.
Newcastle University Wellbeing Centre
Kings Gate
Newcastle
+44 (0)19 1208 6817
The Dental Hospital, The Newcastle Upon Tyne Hospital NHS Trust Foundation, located at Richardson Road, offers comprehensive oral health care services to students. From routine check-ups to specialized treatments, our experienced dentists prioritize your dental well-being. You can find details regarding the availability of free dental treatment at with dental students at University of Newcastle by clicking here. Maintain a bright smile throughout your university journey with regular dental visits and personalized care.
FAQs
Does the campus have a medical center?
At the University of Newcastle, students have access to the Newcastle Wellbeing Centre, a dedicated medical facility that provides a broad range of healthcare services. These services encompass general medical care, mental health support, and specialized treatments.
For Students with disabilities, are there any special support services available?
University of Newcastle offers a specialized Accessibility Team that offers support services tailored to students with disabilities. They are available to provide assistance with accommodations, accessibility needs, and other relevant support. To obtain more details or address your specific requirements, please get in touch with the Disability Support Service.
What are the operating hours of the University Wellbeing Centre?
During term time, the Centre for Student Life at the University of Newcastle operates from Monday to Friday between 08:00 and 22:00. They also provide a 24-hour online service for support. It is advisable to refer to their website or reach out to them directly for the most current operating hour information. In the event of an emergency, please dial the emergency services number (999 in the UK) or 0800 068 4141 for immediate medical assistance.