Enjoy convenience and comfort with Transport for Greater Manchester buses in Manchester!
Experience the convenience and reliability of Transport for Greater Manchester Buses, your trusted transportation partner. With a long-standing legacy, we are dedicated to ensuring safe, comfortable, and dependable travel experiences for students, covering every aspect of your journey from start to finish.
🚌 Efficient Routes: Our extensive network covers many cities, ensuring you can get where you need to be, hassle-free. Click here for your local bus.
🚌 Modern Fleet: Travel in style and comfort aboard our state-of-the-art buses equipped with amenities for an enjoyable ride.
🚌 Student-Friendly Fares: We understand the importance of budget-friendly travel for students. Enjoy special discounts and fare options tailored just for you. Click here for student discounts.
🚌 Safety First: Your well-being is our top priority. Our professionally trained drivers and rigorous safety protocols ensure a secure journey every time. Click here to find about more.
🚌 Eco-Friendly Commitment: We're dedicated to reducing our carbon footprint. Travel with us and be a part of our sustainability mission.
🚌 Digital Convenience: Stay connected with our user-friendly app, allowing you to track buses in real-time, plan routes, and purchase tickets with ease. Download the app here!
Experience the exceptional service of Transport for Greater Manchester. Trust us for comfortable, reliable, and affordable bus travel. Choose us today and enjoy the difference!
Local Taxi Services
Manchester Taxi
Peter House, Oxford Street, Manchester M1 5AN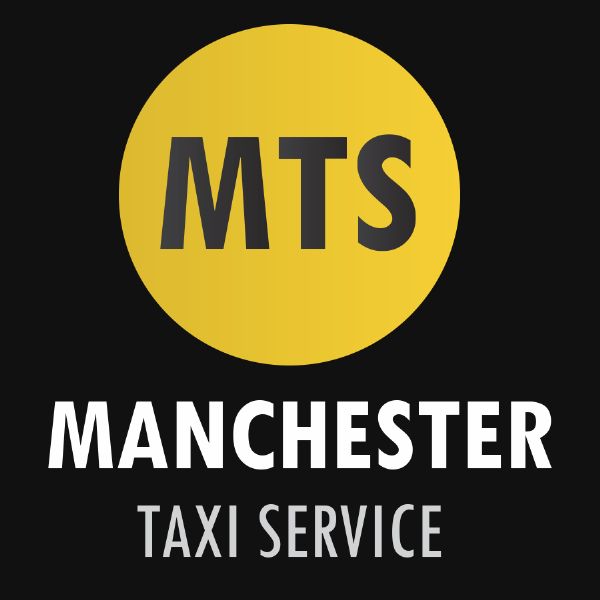 STREET CARS MANCHESTER
16 Chorlton Street, Manchester M1 3HW, UK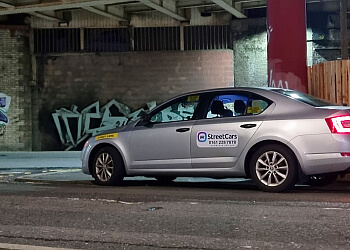 Train Websites
TransPennine Express
+44 07812 223 336
Website Link
TransPennine Express provides regional high-speed services at key Manchester stations, including Manchester Piccadilly, Manchester Victoria, Manchester Airport, and Manchester Oxford Road.
TransPennine Express offers connections to various cities in the North of England and Scotland, including Leeds, Newcastle, and Edinburgh, allowing passengers to travel seamlessly between these destinations.
City center students prefer cycling for its eco-friendly convenience.
Manchester provides an ideal environment for cycling, with dedicated lanes and pathways. Students have access to a range of cycle hire and storage facilities across the campus and the city. They can effortlessly commute to lectures or leisurely explore Manchester's picturesque streets on two wheels, reveling in the scenic views and invigorating atmosphere.
Beryl - Electric Bicycles can be found across Manchester City.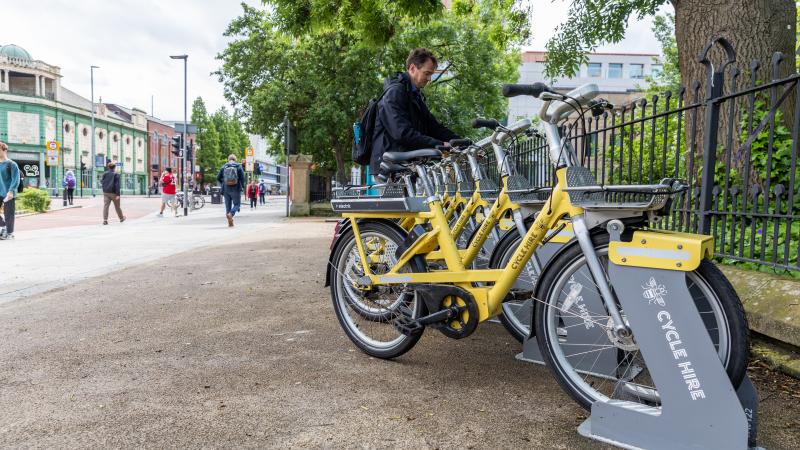 Discover Manchester and beyond effortlessly with the extensive bus network.
Manchester students favor buses as a cost-effective transportation option. They can stay updated with real-time bus information on their mobile phones using unique codes for each bus stop. Personalized mobile apps make bus stop tracking convenient. It's crucial to check the bus's front destination due to possible route variations.
Considering embarking on a journey that covers a long distance?
The University of Manchester greatly benefits from its close proximity to Manchester Airport (MAN), positioned approximately 16 kilometers northwest of the city center. This airport offers a robust network of domestic and international flights, granting students seamless access to travel home during holidays and explore diverse destinations across the globe. The airport's exceptional connectivity serves as a powerful catalyst for enriching travel experiences among university students.

Navigating Manchester is convenient due to its diverse transportation options.
Manchester boasts prominent national railway stations, such as Manchester Piccadilly, Manchester Victoria Station, and Manchester Deansgate Station. These stations provide convenient transportation options for travel to and from the city, connecting passengers to various destinations and serving as integral components of Manchester's extensive railway network.
FAQs
What train services go through Manchester?
Manchester is served by a variety of train services, including InterCity trains to major cities like London, regional services connecting smaller towns, TransPennine Express for destinations in the North and Scotland, Northern services within the region, and CrossCountry trains linking Manchester with cities across the UK.
How can I explore around Manchester using buses?
Manchester students have access to an affordable and extensive bus network. Multiple bus routes serve the Oxford Road campus, offering convenient transportation for attending lectures and exploring the city. Stay updated on bus schedules and routes through local operators and journey planning apps.
How does University of Manchester Uk promote sustainable trasportation?
The University of Manchester is a UK institution at the forefront of addressing the Sustainable Development Goals. Through research, student learning, public engagement, and responsible campus operations, the university actively contributes to global sustainability efforts.