The University of Manchester Library, situated on Oxford Road, stands as a robust and comprehensive academic support service. Its offerings span a wide range of resources, comprising workshops, tutorials, and designated study areas like Silent Study, Quiet Study, and Group Study. The ultimate aim is to deeply enrich the learning journey of students by providing indispensable guidance in essential areas such as time management, essay writing, and exam preparation.
For those yearning for additional information and unwavering support, students are encouraged to either pay a visit to the library office or make direct contact at +44 161 275 3751.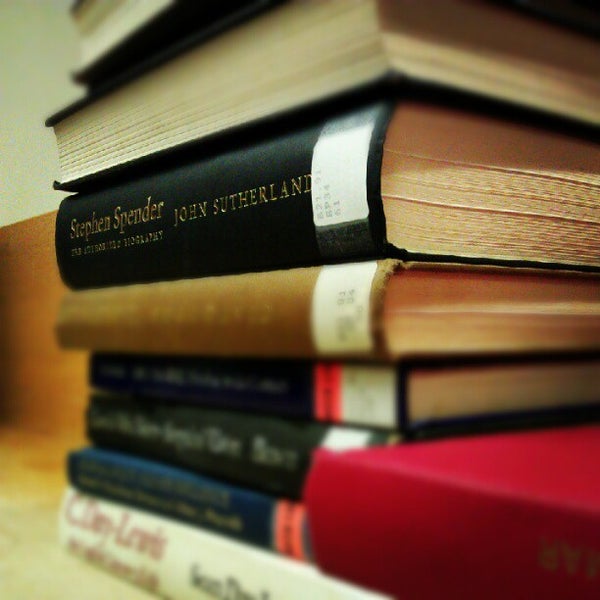 UoM Language Centre
The Language Centre at the University of Manchester is an esteemed institution that goes above and beyond to provide students with exceptional language courses and comprehensive support services. With a diverse range of offerings such as the English Summer Programme, Pre-sessional courses, and the Academic Success Programme, the Language Centre is committed to empowering students with enhanced language skills for both academic and professional purposes. These resources not only enrich students' language proficiency but also play a vital role in supporting their overall academic success.
University libraries empower student success.
Nestled on Oxford Road in Manchester, the University of Manchester Library stands as a veritable hub of resources, boasting a vast collection of books, journals, and digital materials. It serves as an invaluable pillar of support for students, offering a conducive environment for research and study, along with the convenience of borrowing textbooks. To discover the library's operating hours and array of services, students can explore their website or contact them directly at +44 161 275 3751. For any further inquiries, they can also reach out via email at libraryresearch@manchester.ac.uk or engage in online chat assistance.
Tailored subject-specific assistance is readily accessible.
At the University of Manchester, Student Support is dedicated to offering a wide array of assistance, encompassing accessible online resources, peer support, and specialized one-on-one appointments with experts. These services are carefully designed to enrich students' university experience and address various aspects of their academic and personal lives. These meticulously tailored workshops aim to enhance students' academic skills and empower them to succeed in their academic endeavors.
Maximize research skills with university workshops and resources.
The University of Manchester Research Centre is an impressive force in research, ranking first in Europe and second globally for social and environmental impact in the Times Higher Education Impact Rankings 2023. From pioneering the first stored-program computer to transforming economic theory, our groundbreaking discoveries have left an indelible mark on the world. Through influential institutes, committed researchers, and strategic partnerships, we actively strive to improve the quality of life for people around the globe.
FAQs
How can I access the Study Spaces services at the University of Manchester?
To gain access between 5pm on weekdays and 9am to 5pm on weekends, or book study spaces at the University of Manchester through the official Resource Booker webpage provided to students.
Are there group study spaces available on campus?
Certainly, there are lot of study spaces available at the university such as Main Library, Alan Gilbert Learning Commons, Stopford Library and many more one can check here for more information.
How can I get technical support for IT services at the university?
The University of Manchester's Digital Support Services team provides help and support on a wide range of subjects to both staff and students. Student IT support is available via Library Chat and on-site at the Main Library and the Alan Gilbert Learning Commons during weekdays from 9am to 5pm.