Experience the Health Page of the University of Manchester, conveniently located on the 3rd floor of the Maxwell building. As an extension of the Langworthy Medical Practice, our purpose is to cater to the healthcare needs of both staff and students. Our commitment is to empower you in maximizing your student life by offering a diverse range of services. Count on our highly skilled staff at the Student Wellbeing Services Centre, who are readily available to provide confidential advice and support, ensuring that you receive the assistance you require, whenever you need it.
At the University of Manchester, we place a high value on your sexual health and consider it a top priority.
Much like other universities in the United Kingdom, we offer specialized sexual health services and resources exclusively for our students. You can conveniently access these services by visiting the confidential Student Support Centre located on Oxford Road. Our aim is to equip you with the necessary information, support, and care to ensure that your sexual well-being remains a primary focus.
By taking advantage of these services, you have the opportunity to proactively manage your sexual health and enjoy a sense of tranquility and safety.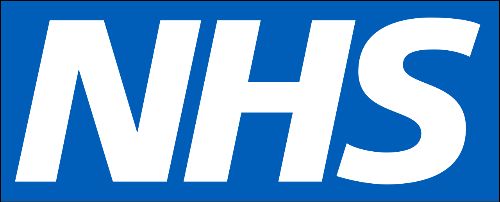 Register for NHS by clicking here.
Achieving academic success relies on optimal mental health.
At the University of Manchester, you can access counseling services and attend mental health workshops. These resources aim to address concerns, promote well-being, reduce stigma, and provide guidance and accommodations.
Empower yourself to prioritize your sexual health and experience a sense of peace and reassurance.
Well-being relies on fitness.
At the University of Manchester, you'll find an extensive array of sport and activity options to keep you active. Whether you're interested in joining Fitness Class, Purple Wav, or Sports Club, we have something to cater to your preferences. We provide top-notch facilities and equipment to enhance your experience. Affordable memberships and inclusive fitness classes are also available, ensuring that everyone can participate. Don't miss out on these opportunities to get involved and maintain an active lifestyle.
Proper nutrition is paramount for a healthy lifestyle.
.The University of Manchester boasts a wide selection of dining options across campus, such as Alan Gilbert Cafe (The Learning Commons), Connect Cafe (2nd floor Engineer Building), Greenhouse cafe (Ground floor George Kenyon Building), The Library Lounge (Main Library), and more. These establishments cater to diverse dietary needs, including nutritious meal plans, vegetarian, and vegan diets. With a focus on promoting healthy and balanced eating habits, our campus cafeterias ensure that you can enjoy a fulfilling dining experience while prioritizing your overall well-being.
Discover the step-by-step process of registering at the Student Health Centre!
Click Here for registration information and the student health website.
The University of Manchester
Oxford Rd
Manchester M13 9PL
UK
Acquiring dental treatment
Dental care for students at the University of Manchester is available at the University Dental Hospital, located on Higher Cambridge Street, Manchester, UK. Contact the hospital directly for appointments or click here.
FAQs
Is there a medical centre on campus?
Yes, the University of Manchester has a medical center on campus. It is known as the Student Health Centre and is dedicated to providing healthcare services to both students and staff.
What are the operating hours of the Student Health Centre?
The University Health Centre operates Monday to Friday, 8:30 am to 6:00 pm, with some extended hours. For emergencies, dial 999.
Are there any additional support services for students with disabilities?
The University of Manchester has a dedicated Accessibility Team that provides support services for students with disabilities. They can assist with accommodations, accessibility requirements, and other related support. Contact the Accessibility Team for further information or to discuss your specific needs.
Is there a pharmacy on campus?
Yes, there is a pharmacy located within the Student Health Centre or one can easily search up the nearest pharmacy just click here. They offer prescription services, over-the-counter medications, and general healthcare advice.