Introducing the Health Page of the London School of Economics and Political Science! Located on the 4th Floor of Pethick-Lawrence House (PEL), the Student Health Centre is your ultimate destination for comprehensive healthcare services. We are dedicated to supporting you in making the most of your student life by providing a wide range of services. Our highly trained staff at the Student Wellbeing Services Centre are ready to offer confidential advice and support, ensuring you have the assistance you need, whenever you need it.
The London School of Economics and Political Science values your sexual health and makes it a priority!
Just like many universities in the United Kingdom, LSE offers dedicated sexual health services and resources to its students. You can visit the confidential Student Wellbeing Service Centre on Houghton Street to access these services. They are designed to provide you with the information, support, and care needed to prioritize your sexual well-being.
You have the opportunity to take charge of your sexual health and experience a sense of peace and security.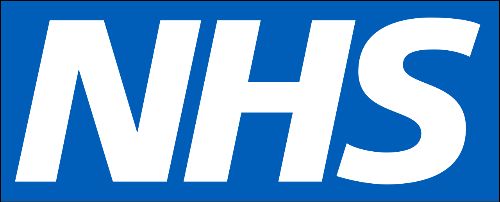 Click here for registration information with NHS
Optimal mental health is essential for attaining academic success.
LSE offers counseling services, wellbeing support, mental health workshops, and assistance for students with disabilities and mental health conditions. These provisions aim to address concerns, promote wellbeing, reduce stigma, and provide necessary guidance and accommodations.
Seize control of your sexual health and experience a sense of tranquility and assurance.


Maintaining a healthy lifestyle relies heavily on proper nutrition.
At London School of Economics and Political Science, there are multiple dining options available to cater to different dietary requirements. Whether you prioritize nutritious meal plans or follow vegetarian or vegan diets, the campus cafeterias are dedicated to promoting healthy and well-balanced eating habits.
How to register at Student Health Centre!
Click Here for registration information and the student health website.
Student Services Centre
(Ground Floor) Old Building
Houghton Street, London
WC2A 2AE
Obtaining dental care
There is a dental practice conveniently located on campus called Sardinia House Dental Practice. This independent practice offers special rates to LSE staff and students. Situated on the 4th floor of Sardinia House, you can contact them at 020 7404 8600.
FAQs
Is there a medical centre on campus?
LSE has an on-campus medical center, but students also have access to a variety of healthcare facilities and services in the surrounding area. This includes NHS facilities, GPs, hospitals, and private medical clinics. These services cover a wide range of healthcare needs, including general medical care, mental health support, and specialized treatments.
Are there any additional support services for students with disabilities?
LSE is dedicated to supporting students with disabilities through its Disability and Wellbeing Service (DWS). The DWS offers various services, including disability advisors, reasonable adjustments, exam and assessment support, accessible accommodation, alternative formats for course materials, assistive technology, mental health support, and accessible campus facilities.. The university aims to create an inclusive and supportive environment for all students.
Is there a pharmacy on campus?
LSE students can easily find nearby pharmacies that offer over the counter and prescription medications, as well as other health-related products. NHS pharmacies are also available throughout the city for prescribed medications and healthcare services.
When does Student Wellbeing service opens?
The Wellbeing Service Centre operates from Monday to Friday, 08:00 to 22:00, Saturday from 08:00 to 20:00, and Sunday from 10:00 to 20:00. They also provide a 24-hour online service. For the most up-to-date information on operating hours, it is recommended to check their website or contact them directly. In case of an emergency, dial the emergency services number (999 in the UK) for immediate medical assistance.