Welcome to King's College London's Health Services Page! Whether you're situated at our Strand or Guy's campuses, our Student Health Centre is your trusted hub for a wide range of healthcare services. Designed to enhance your student experience, we offer an array of services aimed at promoting your well-being and ensuring you get the most out of your time at King's. Our dedicated team of professionals at the Student Support Centres is always available to provide confidential advice and support whenever you require assistance. Your health and welfare are a top priority for us, and we're here to support you throughout your journey at King's College London.
Your sexual well-being is of utmost importance! At King's College London, we place a strong emphasis on prioritizing your sexual health.
Much like other universities in the United Kingdom, King's College London provides a range of sexual health services and resources for its students. You can access these services at our discreet Sexual Health Clinic located at Caldecot Centre. These services are carefully designed to offer information, support, and care concerning sexual health and overall well-being.
Empower yourself by taking control of your sexual health, and experience the peace of mind that comes with it.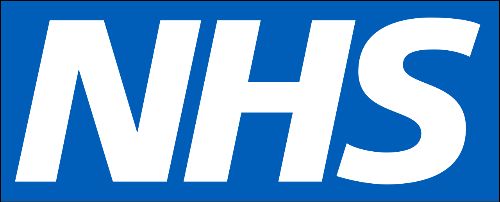 Click here for registration information with the NHS.


Maintaining good mental health is an essential cornerstone of achieving academic success.
King's College recognizes the significance of mental well-being and has established the Mental Health University Liaison Service to serve as a vital link between bolstering your overall health and wellness and the point at which access to National Health Service (NHS) resources becomes necessary.
Empower yourself to proactively manage your mental health and savor the tranquility it brings.
Looking to stay active and energized?
King's Sport & Wellness operates two Sports Grounds across London, home to our student sports teams and numerous external Sports Clubs in London.
The two Grounds, New Malden and Honor Oak Park are serviced from Waterloo and London Bridge mainline stations in close proximity to our campuses. In addition to the 7 high quality grass full-sizes pitches, 3 junior pitches, 3 courts and 2 artificial pitches King's offers halls, gyms and courts for various sports and activities. Visit King's Sports and Wellness page for detailed information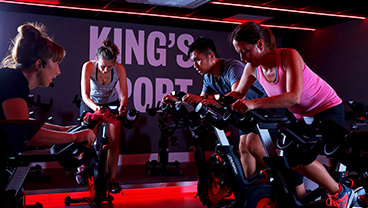 Good nutrition is essential for a healthy lifestyle.
At King's College, an array of dining options is available to cater to your specific dietary requirements. Whether you're seeking nutritious meal plans, vegetarian selections, or vegan alternatives, the on-campus dining facilities are committed to promoting health-conscious and well-balanced eating choices. The campus cafeterias prioritize healthy and balanced eating.
How to register at Student Health Centre!
Click here for registration information and the student health website.
King's College London
Strand
London
WC2R 2LS
United Kingdom
King's Dental faculty, located at Guy's Campus and at Denmark Hill, offers comprehensive oral health care services to students. Free dental care by undergraduate students at Guy's and St Thomas' Hospitals Dental care is available through our partner NHS Foundation Trusts. Student dentists give treatment as part of their training, free of charge, to those deemed appropriate to be seen by students under supervision.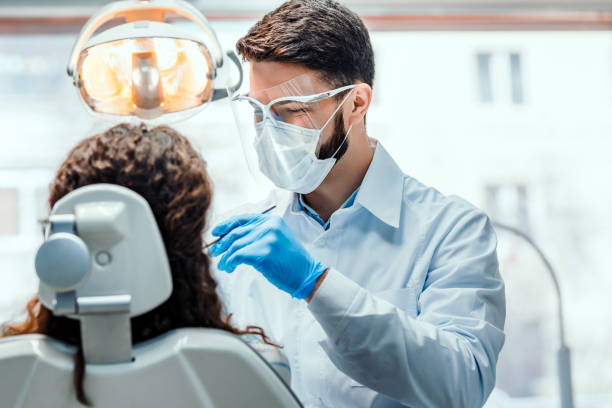 FAQs
Is there a medical centre on campus?
Yes, KCL has a dedicated medical centre on the 3rd Floor, South-East Wing Bush House, called the King's College NHS Health Centre(exclusively for KCL staff and students only). It provides comprehensive healthcare services to students, including general medical care. Click here to register and appointments.
What are the operating hours of the University Health Centre?
The King's College NHS Health Centre is open Monday to Friday 09:30 to 16:30, It's advisable to check their website or contact them directly for the most up-to-date information regarding their operating hours. If you have a medical concern that cannot wait until the next appointment, please call between 9am-11am. In case of an emergency, you should dial the emergency services number (999 in the UK) for immediate medical assistance.
Are there any additional support services for students with disabilities?
King's College London Disability Support & Inclusion team (DS&I) has a dedicated Accessibility Team that provides support services for students with disabilities. The specialist advisers offer information, advice and support to the current and prospective students. Contact the Accessibility Team for further information or to discuss your specific needs. To ensure a smooth transition to university you can reach through email at: disability@kcl.ac.uk or call +44 (0)20 7836 5454
Is there a pharmacy on campus?
Yes, the Outpatients' pharmacy is located in the entrance is on Denmark Hill. The Outpatients' dispense medicines to all our patients who have a white prescription form provided by a King's College Hospital NHS Foundation Trust clinician. This center is open to all students studying healthcare-related subjects.