Imperial College London offers a comprehensive academic support service through the Study Zone, situated at the South Kensington campus. Students can access a wide range of resources, including workshops, tutorials, and study zones such as Silent study, Quiet study, Group study and Group study, all aimed at enhancing their learning experiences. Whether seeking assistance in time management, essay writing, or exam preparation, the Study Zone provides valuable guidance to excel in studies. Students can visit their office or reach out to them at +44 7594 8810 for further information and support.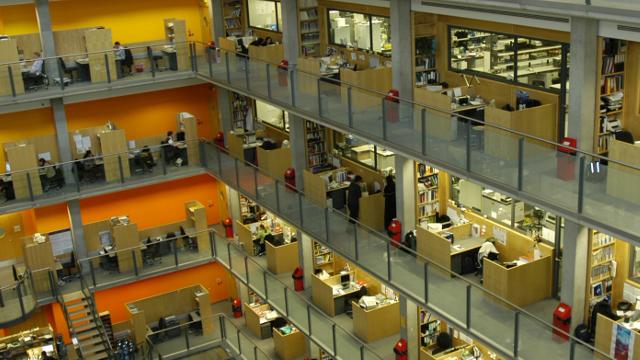 Imperial College London Online Service
Imperial College offers a selection of free online courses that cater to various interests and purposes. These courses can be taken for personal enrichment, as a refresher, or to support your academic pursuits.
To enroll in a free course on edX, you can register by choosing the "Audit this course" option. On Coursera, you can select "Enroll for free" and, depending on the specific course, opt for the "Audit," "Full course, no certificate," or "Try for Free" option. These choices enable you to access the course content at no cost.
The university libraries serve as invaluable resources for academic studies.
The workshops offered encompass a wide range of research techniques and methodologies, providing students with the necessary skills for literature reviews, data analysis, academic writing, publication, and presentation.
To access these resources and stay informed about upcoming workshops, students can visit the Researcher Development website.
Need help with specific subject areas?
The Peer Tutor program provides academic support through student-led study sessions and mainly for first year student. Tutor, who have excelled in their courses, facilitate interactive group sessions designed to enhance understanding and consolidate learning. Peer tutor sessions are available for various subjects and modules. Students can check the university's website or contact the PAL Office at +44 1234 567890 for information on session times and locations.
Research and Innovation
Imperial College has the highest proportion of world-leading research among UK universities, as confirmed by the Research Excellence Framework. Their recent results in the research assessment exercise show improvements in all areas, solidifying their position as a top-tier research institution in the world. The program also provides valuable support and guidance for academic writing, publication, and presentation skills.
Students can visit the website to access available resources and explore workshops offered by the program.
FAQs
How can I access the Study Zone services at the Imperial College London
To benefit from the Study Zone services, students can visit their office situated at the Library on South Kensington Campus. They can also contact them at +44 1234 567890 to obtain further information about the array of resources, workshops, tutorials, and study guides that are offered to enhance their learning experience.
What is the Student Mentor Scheme, and how can I benefit from it?
The Student Mentor Scheme at the College connects students with experienced mentors who offer guidance and support throughout their College journey. To participate in the program and take advantage of its benefits, students can visit the university's website or contact the Student Support Office at +44 1234 567890 for further details.
Are there group study spaces available on campus?
GoStudy spaces are on levels 4 and 5 in the Chemistry Building on the South Kensington campus. GoStudy is open to all students and offers a variety of study environments to suit your needs including Silent Study, Group Study and Breakout Spaces where you can eat and drink.
What are some of the topics covered in Academic Skills Workshops?
The Imperial's Academic Skills Workshops address various subjects such as critical thinking, effective note-taking, and exam revision strategies. These workshops, organized by the Academic Skills team, offer practical advice and guidance to support students in their academic endeavors. To stay informed about upcoming workshops, students can consult the Imperial's events calendar or reach out to the Academic Skills Office at +44 1234 567890 for more information.