Welcome to the Health Page of Imperial College London! the Student Health Centre is the primary facility for all your healthcare needs. It provides a wide range of services aimed at assisting you in maximizing your student experience. The compassionate staff at the Student Support Centers are available to offer confidential advice and support whenever you require it.
Your physical well-being in terms of STIs, contraception, preferred sexual behaviors, and much more is referred to as your sexual health. Protecting your partner's sexual health as well as your own requires safe sex practices.
Support Zone
These services provide consultations with healthcare professionals, STI and pregnancy testing, and access to contraception. We have compiled a main service available in London for your convenience.

Click here for registration information with the NHS.
Mental Health
If you are experiencing symptoms of mental health, or if you have already been diagnosed with a mental health problem, there are a number of professional services at Imperial College where you can access confidential, non-judgmental help and support such as:
Imperial College Health Centre/your doctor
Looking to stay active and energized?
Imperial College London Sports Centre is a state-of-the-art facility that provides a wide range of sports and fitness services to students, staff, and the local community. It is located in Heston, west London. The Sports Centre provides various indoor and outdoor facilities. For more information click here.
Visit clubs to find more on offer at Imperial College London.
Proper nutrition is crucial for maintaining a healthy way of life.
Imperial College London provides a variety of dining options that cater to different dietary requirements. Whether you prefer nutritious meal plans or follow vegetarian or vegan diets, there are many campus cafeterias such as Business School Cafe (Ground Floor of Business school Building), College Cafe (Near to main Entrance), Library Cafe (Ground Floor of Library Building) and many more prioritize promoting healthy and well-balanced eating habits.
How to register at Student Health Centre!
Click Here for registration information and the student health website.
Imperial Student Health Centre
40 Princes Gardens
London
SW7 1LY
+44 2075 846301
Accessing a Dentist
The dental clinic at the South Kensington Campus of the College provides both NHS and private treatments. New and existing patients need to register on an annual basis. Registration can be done at the clinic on Princes Gardens from Monday to Friday, between 09:00 and 17:00.Beit, Eastside, Evelyn Gardens, Parsons, Southside, Wilson –Imperial College Health Centre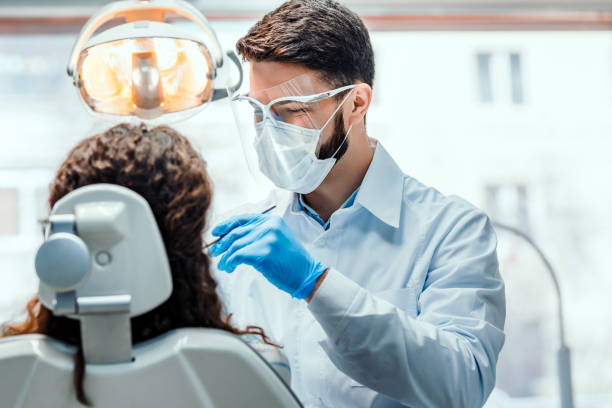 FAQs
Does the campus have a medical center?
Imperial College London features a dedicated medical center known as the Imperial College Health Centre, which offers a wide range of healthcare services to students. These services encompass general medical care, mental health support, and specialized treatments.
What time does the University Health Center open and close?
Imperial College Health Centre has operating hours from Monday to Friday, starting at 8 am and ending at 6:30 pm. They also have extended hours on specific days. To obtain the most current information about their operating hours, it is recommended to visit their website or get in touch with them directly. In the event of an emergency, dialing the emergency services number (999 in the UK) is advised for immediate medical aid. And for the Urgent medical queries one can call Health center on +44 20 7584 6301
For Students with disabilities, are there any special support services available?
Imperial College London offers a specialized Accessibility Team that offers support services tailored to students with disabilities. They are available to provide assistance with accommodations, accessibility needs, and other relevant support. To obtain more details or address your specific requirements, please get in touch with the Disability Advisory Service.
Does the university have a pharmacy?
Imperial College Health Centre houses a pharmacy that provides prescription services, over-the-counter medications, and general healthcare guidance. You can avail of these services by visiting the pharmacy during its operating hours.