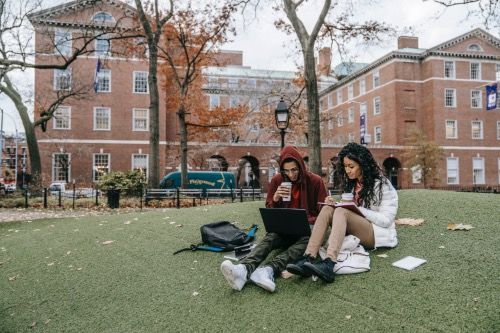 Essential Packing List for New University Students
By
Charles Batty
On
Jul 13th 2023
Sign in to Leave a review
Congratulations on embarking on your exciting journey as a new university student! To help you navigate the packing process smoothly, we have prepared a comprehensive packing list that covers all the essentials you'll need to bring with you. Whether you're moving into a dormitory or a shared apartment, these items will ensure you're well-prepared for your new life on campus. Let's get started!
1. Bedding and Linens:
- Sheets (check the mattress size of your dorm bed)
- Pillowcases
- Blankets or comforter
- Mattress protector (optional)
- Pillows
2. Kitchen Essentials (for catered accom):
- Plates, bowls, and utensils
- Glasses or mugs
- Pots and pans
- Cooking utensils (spatula, whisk, etc.)
- Can opener
- Microwave-safe containers
- Coffee maker or kettle (if allowed)
- Dish soap and sponge
3. Toiletries and Personal Care Items:
- Towels (bath towels, hand towels, and washcloths)
- Shower caddy or toiletry bag
- Soap or body wash
- Shampoo and conditioner
- Toothbrush and toothpaste
- Hairbrush or comb
- Razor and shaving cream
- Deodorant
- Feminine hygiene products (if applicable)
- Medications (prescriptions, pain relievers, etc.)
- First aid kit
4. Clothing and Accessories:
- Everyday clothing for different weather conditions
- Formal attire (for presentations or events)
- Sleepwear
- Undergarments
- Socks and shoes for various occasions
- Jacket or coat
- Rain gear (umbrella, raincoat)
- Hat, scarf, and gloves (if needed)
- Laundry bag or hamper
- Hangers
5. Electronics and Study Supplies:
- Laptop or computer
- Chargers and cables
- Power strip or surge protector
- Desk lamp
- USB flash drive or external hard drive
- Headphones
- Notebooks and binders
- Pens, pencils, and highlighters
- Sticky notes and index cards
- Backpack or tote bag
6. Miscellaneous Items:
- Alarm clock or smartphone with an alarm
- Desk organizers or storage solutions
- Laundry detergent
- Clothes drying rack or drying line
- Iron or steamer
- Extension cords
- Room decorations (posters, photos, etc.)
- Snacks and drinks (non-perishable)
- Reusable water bottle
Remember, this list serves as a starting point, and you can tailor it to suit your personal needs. Before packing, check with your university for any specific guidelines or restrictions regarding items allowed in your living space. Also, consider coordinating with your roommate(s) to avoid duplicating items.
Moving to university is an incredible adventure, and having the right essentials will help you settle in comfortably. Good luck with your packing, and enjoy your university experience to the fullest!