At the University of Edinburgh, you'll find the Health Service and Health & Wellbeing Centre located at 6 Bristo Square and 7 Bristo Square. This facility is your main resource for comprehensive healthcare services, catering specifically to the needs of students. The center is committed to helping you make the most of your university life by offering a diverse range of services. Additionally, the Student Support Centers are staffed with professionals who provide confidential advice and support whenever you may need it.
Promoting your sexual well-being is a top priority at the University of Edinburgh. We want to ensure that you have access to comprehensive and confidential support.
Visit our dedicated Lothian Sexual Health services at 2A Chalmers Street, Edinburgh. Our aim is to provide you with necessary information, personalized support, and compassionate care for all aspects of your sexual health and overall well-being.
Your comfort and confidentiality are paramount to us as we strive to create a safe space for addressing any concerns you may have.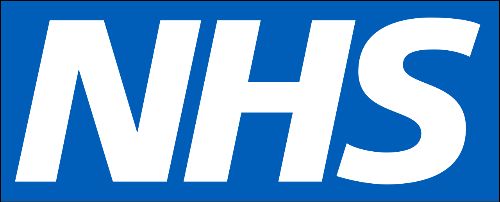 Click here for registration information with the NHS.
Academic success relies on mental well-being.
At the University of Edinburgh, the Student Counselling Service (SCS) provides matriculated students with a confidential and free professional counseling service. The SCS is dedicated to supporting and promoting the emotional well-being and mental health of University of Edinburgh students and those who care for them.
Stay active and energized!
The University of Cambridge boasts state-of-the-art sports facilities designed to cater to the diverse needs of its student community. These facilities include multiple sports grounds, gym, as well as courts for various activities.
Get involved in our sports clubs for coaching, training, competitions, and a lively intramural sports program. Stay active and enjoy the fun! as well as Gym for the muscle training with the best equipped facilities and equipment's.
Healthy lifestyle depends on good nutrition.
At the University of Edinburgh, you'll find a range of dining options that cater to different dietary needs. From nutritious meal plans to vegetarian and vegan choices, campus cafeterias such as 40 George Square Cafe, Absorb Appleton Tower, Bayes, ECCI Cafe, Ground, and others prioritize healthy and balanced eating.
Register at the Student Health Centre.
Click the link for registration information and the student health website.
Richard Verney Health Centre
6 Bristo Square Edinburgh
EH8 9AL
Receive personalized dental care tailored to students' needs at the University Dental Practice, located at 7 Bristo Square. Contact them directly to schedule an appointment and ensure a bright smile throughout your university journey.
FAQs
Is there a medical centre on campus?
At the University of Edinburgh, students can access comprehensive healthcare services through the University Health Service. This dedicated medical center provides general medical care, mental health support, and specialized services.
What are the operating hours of the University Health Centre?
Throughout the academic term, the University Health Service operates from 8:00 am to 6:00 pm, Monday to Friday, providing in-person healthcare services. Additionally, a 24-hour online service is available. For the latest information on operating hours, it is recommended to visit their website or get in touch with them directly. In the event of an emergency, please dial the emergency services number (999 in the UK) for prompt medical assistance.
Are there any additional support services for students with disabilities?
University of Edinburgh has a dedicated Accessibility and Learning Support Service that supports students with a range of disabilities, neurodiverse conditions, physical and mental health issues. The team offers support based on your individual needs and how your disability, learning difference or health condition affects your studies.
Is there a pharmacy on campus?
Certainly! Bristo Square Pharmacy is strategically positioned at the center of the University campus, offering prescription services, over-the-counter medications, and general healthcare advice. To access these services, you can visit the pharmacy during its operating hours. For any inquiries or assistance, you can reach out to the pharmacy at 0131 667 8247 or via email at info@bristosquarepharmacy.com.