Discover Convenience and Comfort with Stagecoach!
Embark on a journey with Stagecoach, your trusted transportation partner. With a legacy spanning over 40 years, we're committed to providing reliable, safe, and comfortable travel experiences for students from A to Z.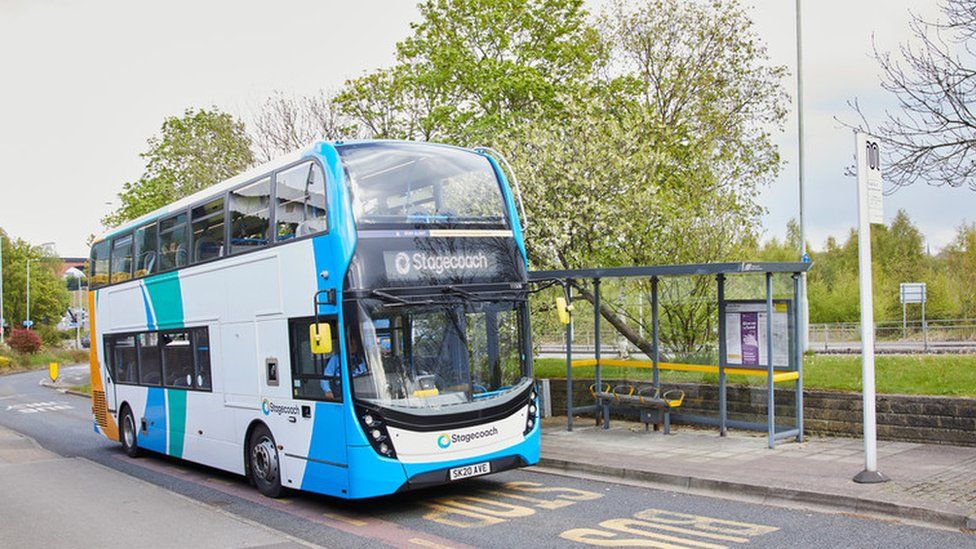 🚌 Efficient Routes: Our extensive network covers many cities, ensuring you can get where you need to be, hassle-free. Click here for your local bus.
🚌 Modern Fleet: Travel in style and comfort aboard our state-of-the-art buses equipped with amenities for an enjoyable ride.
🚌 Student-Friendly Fares: We understand the importance of budget-friendly travel for students. Enjoy special discounts and fare options tailored just for you. Click here for student discounts.
🚌 Safety First: Your well-being is our top priority. Our professionally trained drivers and rigorous safety protocols ensure a secure journey every time.
🚌 Eco-Friendly Commitment: We're dedicated to reducing our carbon footprint. Travel with us and be a part of our sustainability mission.
🚌 Digital Convenience: Stay connected with our user-friendly app, allowing you to track buses in real-time, plan routes, and purchase tickets with ease. Download the app here!
Trust Stagecoach to get you to your destination comfortably, reliably, and affordably. Experience the difference - ride with Stagecoach today!
Local Taxi Services
Dragon Taxis Cardiff
Unit 5, Martin Rd, Tremorfa Industrial Estate, Cardiff CF24 5SD
Need-A-Cab
FRJ6+G5 Cardiff
+44 (0)29 2055 5555
Train Websites
Great Western Railway
+44 (0)34 5700 0125
Website link
Great Western Railway (GWR): GWR operates high-speed services between Exeter St. David's station and major cities such as London Paddington, Bristol, Cardiff, Plymouth, and Penzance.
They also provide direct services to other destinations in the South West and South Wales.
For students residing in the heart of the city, cycling is a popular and eco-friendly option.
Cardiff boasts a cycling-friendly environment, with dedicated lanes and pathways. Students will find a range of cycle hire and storage facilities available throughout the campus and the city. They can pedal their way to lectures or explore the charming streets of Cardiff on two wheels, enjoying the fresh air and scenic views.


Next Bike - Electric Bicycles can be found across Cardiff City.
Exploring Cardiff and beyond is made easy with the extensive bus network.
Buses are a popular and affordable mode of transportation for students. The Cathays Park and Heath Park campuses are conveniently served by numerous bus routes, making it simple for students to commute to lectures or explore the city. For students at Cardiff Business School, Colum Road and Park Place could be more convenient. With regular services and frequent stops, students will find it convenient to navigate their way around Cardiff.
Planning a trip further afield?
Cardiff Airport, situated just a short distance from Cardiff University, serves as a vital gateway connecting students and visitors to the vibrant city of Cardiff and its surrounding regions. Whether students are heading home during the holidays or embarking on an exciting adventure, the airport offers a range of domestic and international flights. Students can enjoy seamless connections to various destinations, allowing them to explore the world while studying at Cardiff University.