Welcome to the University of Cambridge Health Hub! Located at Student Services Centre, Bene't Street, the center provides comprehensive healthcare services. The Student Services Center offers confidential advice and support, ensuring your well-being during your academic journey. We are dedicated to enhancing your overall experience at the University of Cambridge, addressing specific health-related aspects for students. For any inquiries or concerns, feel free to reach out—we're here to support you.
Your sexual health matters! At the University of Cambridge, they prioritize your sexual well-being.
The University of Cambridge, consistent with the practices of numerous United Kingdom universities, extends sexual health services and resources to its student body. The Sexual Health Clinic, situated at The Lime Tree Clinic on Mill Road, is the designated facility in Cambridge for these services. Ensuring confidentiality, these services are meticulously crafted to furnish information, support, and care pertaining to sexual health and well-being.
Empower yourself by taking control of your sexual health, and experience the peace of mind that comes with it.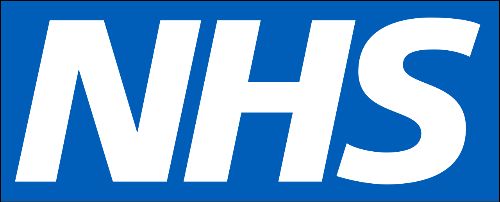 Click here for registration information with the NHS.
Mental health is vital for academic success.
The Mental Health Advice Service (MHAS) at The University of Cambridge provides comprehensive mental health & wellbeing support for students at all levels. Qualified experts offer guidance through counseling and consultations with the Harassments, Disability, Mental Health, and Wellbeing team, all at no cost. The university is dedicated to creating a supportive environment, prioritizing students' mental health while optimizing their academic experience.
Seeking to maintain an active and vibrant lifestyle?
The University of Cambridge boasts state-of-the-art sports facilities designed to cater to the diverse needs of its student community. These facilities include multiple sports grounds, gym, as well as courts for various activities.
The University of Cambridge Sports Service oversees three prominent locations within the city: University of Cambridge Sports Centre, Wilberforce Road Sports Ground, and Fenner's Cricket & Tennis Ground. For comprehensive details on the sporting facilities offered, we encourage you to visit the University of Cambridge's official sports page.
Prioritizing optimal nutrition for a healthy lifestyle.
The cafes at the University of Cambridge are a reliable source for nutritious and fresh food options. Offering a variety of Fairtrade coffees and teas, along with a selection of sandwiches, baked goods, and convenient on-the-go snacks, our cafes enhance the university experience. The University of Cambridge is dedicated to sustainability, ensuring that our offerings prioritize healthy and balanced eating for both staff and students, as well as the broader public.
How to register at Student Health Centre!
Click here for registration information and the student health website.
University of Cambridge
Bridge Street Medical Centre
2 All Saints Passage
Cambridge
Certain dental practitioners in the UK provide services under the National Health Service (NHS), while others operate on a private care basis. NHS dental care is not entirely free, except for those eligible for health cost assistance; however, charges are subsidized by the NHS. Private treatment typically entails an initial consultation fee, followed by fees for each subsequent course of treatment. It is advisable to verify the costs before consenting to any treatment.
If you need to locate your nearest dentist you can use this NHS online tool to find out where local practices are close to you by clicking here.
FAQs